QUALITY FIBC BAGS
Looking for high-quality, certified FIBCs?
These woven polypropylene containers can be used for a wide variety of filling and storage applications.
Bulk Matrix is the market leader for all your bulk shipping requirements.
LINED VS. COATED OPTIONS
Bulk Matrix offers a variety of liners including food grade PE, sleeve or closed bottom, form-fit shaped, and foil or low MTVR options. We also offer various anti-static options that can be combined with Type B, C, and D bags with required L1, L2, or L3 certified.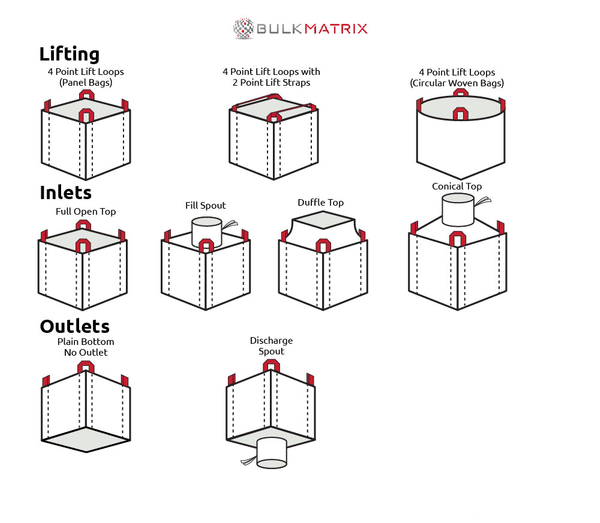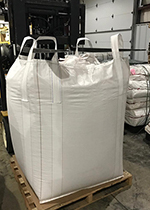 TUBULAR
A circular bag consists of a single cylindrical or sock-like body, then sealed on the top and bottom to exact dimensions. Popular for many food-grade products due to the seamless characteristic.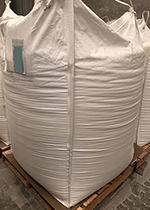 STANDARD U-PANEL
A U-Panel Bag derives its name from the construction of the bag body. U-Panel bulk bags (FIBC) have one (1) continuous piece of fabric spanning both sides, a bottom, then 2 opposing side panels creating a "U" shape.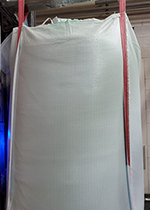 STANDARD 4-PANEL
A design that consists of 4 separate side panels, then a top and bottom are attached.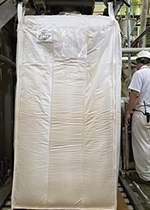 BAFFLE
A baffle or Q bag is constructed by sewing polypropylene baffles across the four corners of the FIBC that allow the container to square out after loading.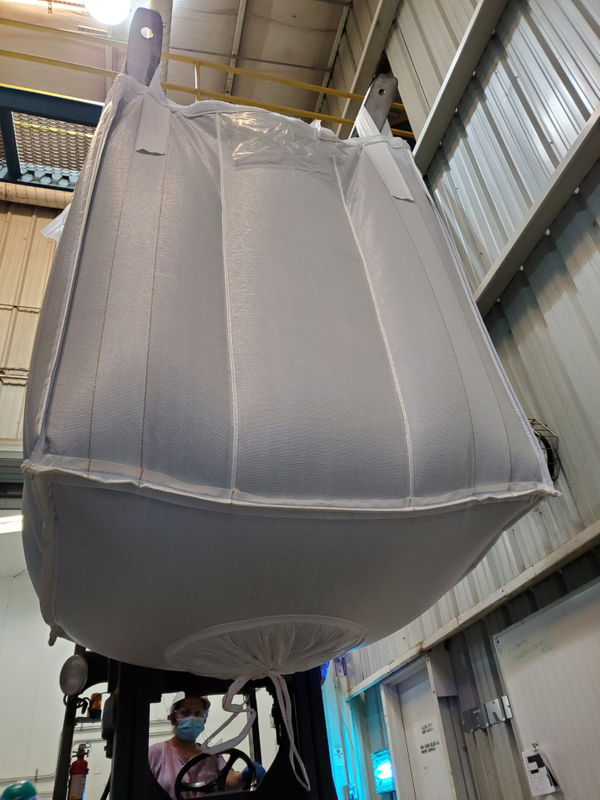 NET BAFFLES DESIGN
Food Grade with NET baffles design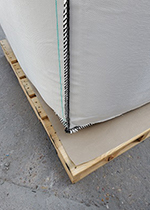 SQUARE BAG DESIGN
A thick wall design allows the customer to double-stack safely, improve storage, and transport.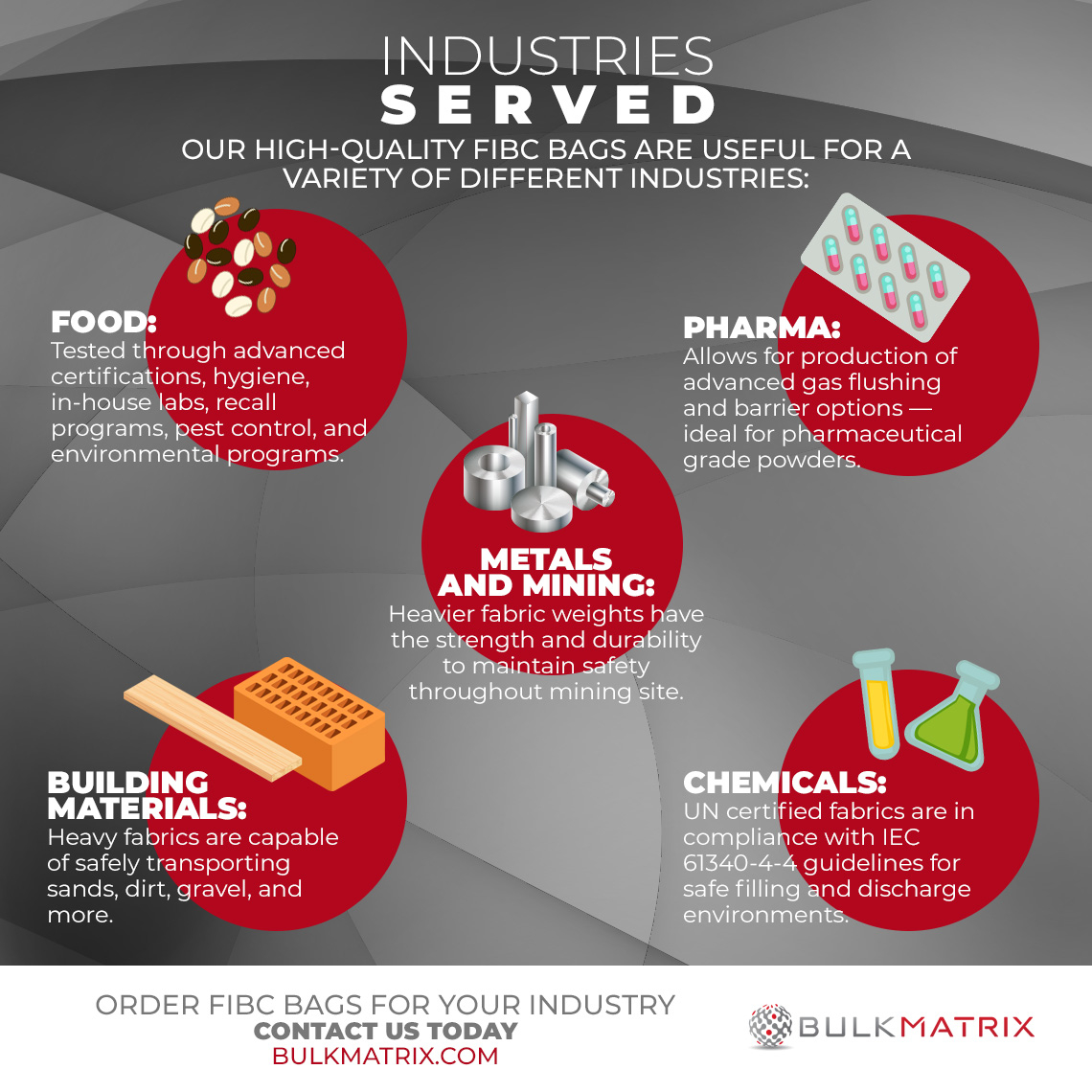 GET A FREE QUOTE
Do not fill this form out if you're a solicitor.
| Our Quality Certifications