FOOD-SAFE FLEXIBLE INTERMEDIATE BULK CONTAINERS
When shipping food-grade products in bulk, it is critical to utilize certified containers that have been rigorously tested to ensure that your products arrive safely. Food ingredient manufacturers can rely on flexible intermediate bulk containers (FIBCs) due to their high-quality materials that are designed to withstand the filling weight, prevent sifting, and eliminate potential contamination of the materials being packaged.
All materials are produced in a clean environment with 100% virgin grade material from extrusion to finishing. Food grade FIBC's require testing through an in-house laboratory, regular employee training, recall and traceability programs, personal hygiene, pest control, and environmental programs. Ultrasonic cutting, state-of-the-art sewing machines, metal detection, vacuum cleaning, light table inspection stations are utilized throughout the process. All finished goods are then securely packaged for ocean transport. At Bulk Matrix, we produce FIBC bags that adhere to strict testing requirements and are proven to be FDA compliant.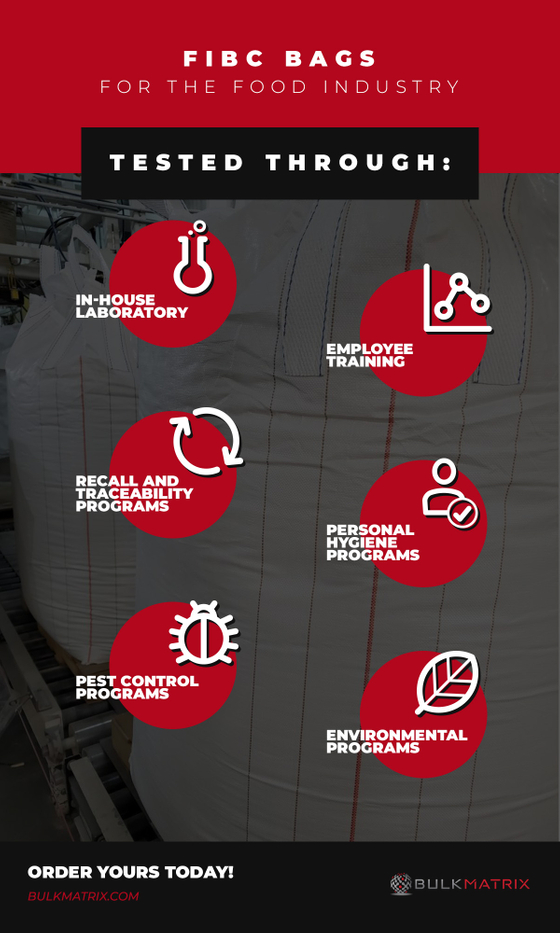 | Our Quality Certifications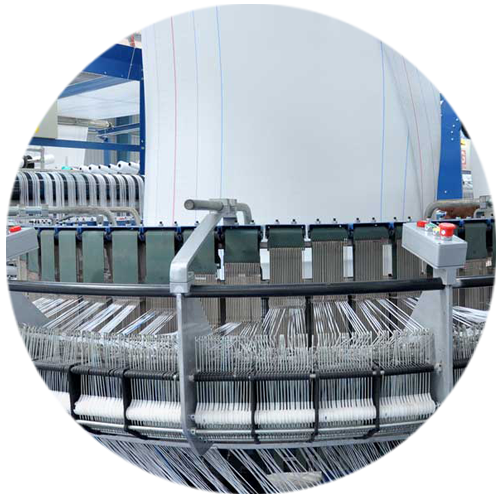 OUR FIBC SELECTION INCLUDES:
Full Open Top Bulk Bags
Fill Spout Bulk Bags
Duffle Top Bulk Bags
Conical Top Bulk Bags
Tubular Bulk Bags
U-Panel Bulk Bags
4-Panel Bulk Bags
Baffle Bulk Bags
Available in Type A, B, C, and D