BULK BAGS FOR PHARMA PRODUCTS
Great care must be taken when shipping pharma products, especially in bulk amounts. Our bulk bags are made of advanced materials, utilizing FDA-approved resins to ensure that they're ideal for protecting pharmaceutical grade powders. Nothing gets out of our FIBCs, and they're sewn in a completely filtered clean-room environment.
| Our Quality Certifications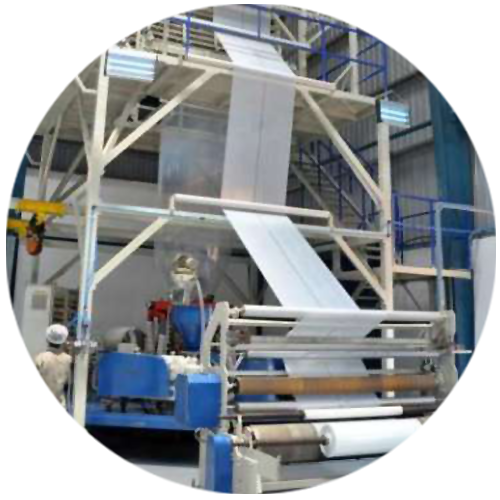 OUR PHARMA FIBC SELECTION INCLUDES:
Full Open Top Bulk Bags
Fill Spout Bulk Bags
Duffle Top Bulk Bags
Conical Top Bulk Bags
Tubular Bulk Bags
U-Panel Bulk Bags
4-Panel Bulk Bags
Baffle Bulk Bags
Available in Type A, B, C, and D
Pharma-Grade FIBC Bulk Bags
When it comes to pharmaceutical products, you can never be too safe when it comes to shipping and storage. Pharma products often consist of fine powders and valuable materials, so it's understandable that you would want them to be as well-packed and well-protected as possible. At Bulk Matrix, we've got you covered. Our bags go through extensive in-house testing, and they meet the standards of six international quality certifications.
We offer a wide variety of different styles and inlet/outlet types to ensure that your exact needs are met. Tubular, U-Panel, 4-Panel, and Baffle designs all have their own unique advantages, as well as the inlet types, such as duffle tops, full open tops, and conical tops. We realize it can be daunting to learn the pros and cons of every single bag type, and that's why we're happy to answer any of your questions. As experienced veterans in the industry, we have a comprehensive knowledge of which bulk bags are best for which kinds of materials.
Looking for guidance on which pharma-grade FIBCs would be best for your product? All you need to do is contact us today. In addition to helping you determine which bulk bags are best, we can also provide a quote tailored to your exact situation. Getting started is easy — just click here or fill out our contact form to get in touch with us.